Home Buyers: 10 Winning Tips Against Multiple Offers

Home Buyers: 10 Winning Tips Against Multiple Offers
Most likely, you already know the housing market is very active right now, with extremely short inventory, the lowest I have seen in 25 years in the business. The most competitive price points are for homes under $300,000. This is the space with the least inventory and most demand, almost 75% of the total buyer pool. Homes in this space are selling in 2 to 3 days, each receiving 10 to 40 offers.
I know what you are thinking. I'm not going to fight that. I'll just wait until prices come down and all of these buyers have bought a home. Wrong! Homes in this price range are now 12-20% higher than the same homes were this time last year, and I don't see this trend slowing down anytime soon. Supply is too tight, and demand is too high.
Here are ten things you should know before getting to the market. If you buy today, you may feel you've overpaid, but just wait a few months, and you'll be glad you purchased a home today.
1. Prepare to pay over the list price. List price is the starting bid. In the last month, I've worked with buyers in the under $300,000 price range, and we have seen $250,000 homes sell for $10,000 to $40,000 over list price. If you see something that checks at least 7 or 8 of your 10 boxes, make your best offer upfront. You won't get a counter-offer; you will get passed by.
2. Make sure you understand the "Appraisal Addenda". Most sellers are asking buyers to sign this amendment. It says the buyer will make up the difference between sales price and appraisal if the property doesn't make value. FYI, if you have a FHA or VA loan, you cannot sign this amendment. FHA and VA will not allow it. You must be paying cash or have a conventional loan. Try to get the lender to keep you in a conventional loan.
3. Get pre-qualified. Getting pre-qualified is the first and most important step to buying a home. I suggest you do this at least 90 to 120 days prior to entering the market. Many people have incorrect information on their credit report, and this gives you the time you need to get that corrected.
4. Be ready to move quickly. The day a property goes on the market, have your Realtor schedule a showing. You can't wait 3 or 4 days before going to look or wait to make an offer. It will be sold, and you will miss the opportunity. If you cannot see the house in that time frame, consider making an offer on it anyway, based on the pictures and your Realtor's advice.
5. Be accommodating to the seller. Your Realtor should call the listing agent to find out what terms are most important to the seller. This is why it's important to be represented by a Realtor.
(continued below)
6. Earnest Money is important. Put down double the normal earnest money so sellers believe you are serious about buying their house. The earnest money becomes part of your down payment anyway, so if you have saved up a down payment, use that to your advantage at this stage of the process. Unless your offer is accepted, you will not have to pay the earnest money.
7. Option Money is important. You may want to increase option money you pay. This money is paid to the seller for the right to terminate the contract for any reason. $1000 paid for this option says I'm going to buy this house and not back out. This is only paid if your offer accepted.
8. Title Policy. In Texas, it is customary for the seller to pay for the title policy. Offer to pay for that. It benefits the seller approximately $2000 and it's a tax deduction for the buyer, a win/win for both.
9. Survey. Some sellers will already have a current survey but, if they don't, offer to pay for that. It's a $550 cost that benefits the seller and a provides a tax deduction for the buyer.
10. How many offers will we make? Do not get discouraged. Most likely, you will make as many as 10 or 12 offers before one of your offers is accepted. Stay in the fight and don't give up. Your new home will mean that much more you in the future as you tell your friends and family how hard you fought to get this home. Making memories is life!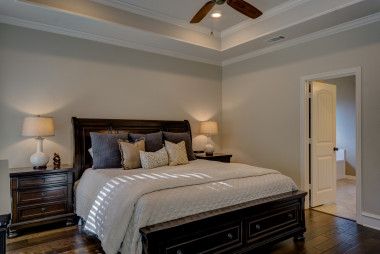 $300k - $450k

Homes listed in the last 3 days in Tarrant, Johnson, Denton, and Parker Counties.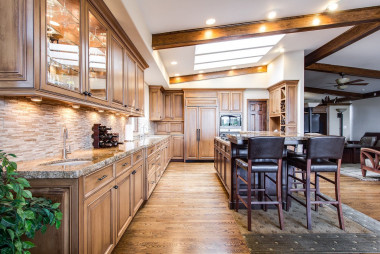 $450k and Up

Homes listed in the last 3 days in Tarrant, Johnson, Denton, and Parker Counties.